Ozzyab
15 June 2021
Response to the post "Drink water, not Coke!"
UPD. there are questions to the post *Removed by moderator*
*Ronaldo's gesture
Ronaldo's gesture of swapping soda for water cost U.S. giant $4 billion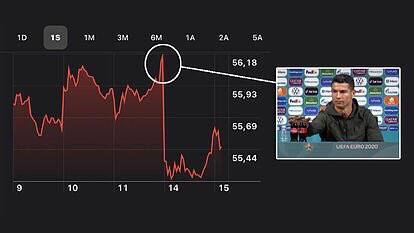 Before speaking to reporters, Ronaldo pushed aside the two bottles of soda placed in front of him, leaving only a bottle of water in front of him.
"That's what you have to drink," the Portuguese noted.
The stock price of the company sponsoring Euro 2020 fell 1.6 percent on the stock exchange. Coca-Cola has fallen in value from $242 billion to $238 billion.
Source - *Removed by moderator*
*Removed by moderator*
*♪ moderator deleted... ♪