haalward
20 June 2021
Interesting Initiative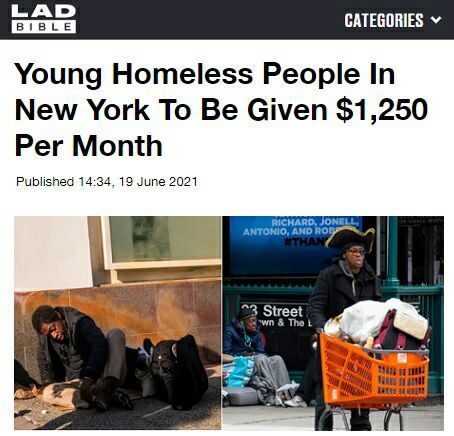 New York's homeless will start paying $1250 a month (about 90,000 rubles).
Only if they would get off the streets and find a job. That's the idea. They took 40 young homeless people into the program to begin with.
Each one will get $1250 for two years. How he spends it is up to him. But the recommendation is to try to use the money to get back to a normal life. If you need help with housing, there's money for that.
The authorities of New York want to understand if there is any chance at all to reduce the population of the city's homeless and if so, what it will cost them.